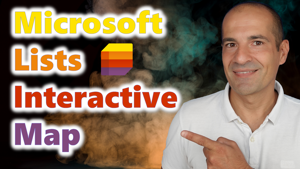 AI (Copilot) is now integrated in Power Automate and takes working with the editor in Power Automate to the next level. The new AI-powered designer increases usability and accelerates productivity. You can now navigate your flow using a mini-map. In this article and video, I'll show you all new capabilities.
The second in a series on the event management capabilities of Dynamics 365 Marketing. The software offers event execution and post-event tools such as event websites and registration, social media event advertising, personalized email design, multi-channel event campaigns, real-time customer experience, on-site event management, customer feedback collection, and analytics and insights.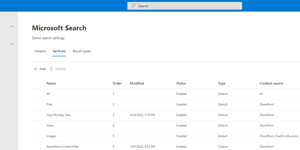 Custom verticals in Microsoft Search enhance search precision within an organization's environment. This article walks readers through the strategy, process, and potential pitfalls around using custom verticals in their own organizations and helps provide a roadmap for success.
Microsoft announced that they will rename Azure AD (AAD) to Entra ID in their attempt to reflect the progression of modern multicloud identity security, eventually simplify secure access for all Microsoft 365 users, and to provide naming consistency for identity and access solutions. Why make this change? What isn't changing?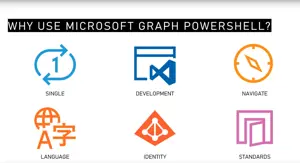 Microsoft Graph PowerShell SDK can streamline your workflow and improve your overall efficiency in managing Microsoft 365. Here, we cover Graphs's PowerShell SDK setup, authentication, and various administrative tasks, such as managing users, groups, mail, calendars, and Microsoft Teams.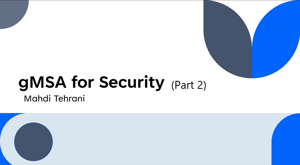 In this part 2 video, I'll walk through examples using gMSA in an environment. I'll explore a case of using gMSA as a service and also explain using it as a scheduled task. I also discuss how to troubleshoot the authorization part of the gMSA to understand why your gMSA is not working correctly.
No matter what kind of information you need to gather, Microsoft Teams has a great quiz tool in Forms for getting feedback and learning about your team's interests and concerns. You can host your quizzes on the web, inside OneNote, or in Teams, and people can access them using a QR code or directly through the URL.
Microsoft Power Pages is an enterprise-grade, software-as-a-service platform and low-code solution for building, managing, and hosting dynamic enterprise websites. Citizen developers and professional developers in organizations can build custom external-facing web applications quickly and securely, which are tailored to an organization's consumers, partners, community users, and internal users.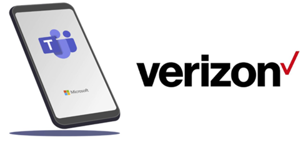 In January 2023, Verizon announced support for Microsoft Teams Phone Mobile. Use Teams on mobile devices, leveraging Verizon's reliable and secure network. Make and receive voice and video calls directly in Teams. Teams telephony is also integrated with Microsoft 365, for managing tasks, scheduling meetings, and collaborating on documents.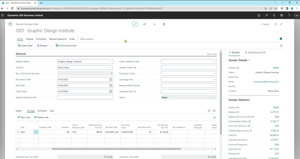 When you and a vendor have a long-term agreement, you can create a blanket purchase order in Dynamics 365 Business Central for use throughout that period of time with the vendor. This video shows you how to make that happen.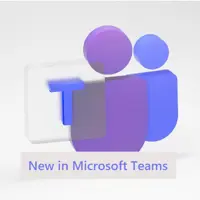 Just some of the enhancements to Teams in Q2 2023 include: Enhanced search; Mark previous read chats; Custom avatars; New files navigation panel; Live captions profanity filter. Have fun with those avatars!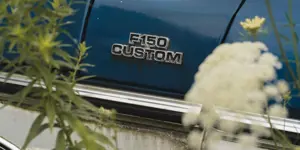 Learn how custom solutions can help businesses maximize the potential of SharePoint and Microsoft 365. Discover the customizations and enhancements that businesses can build, such as custom workflows, web parts, forms, branding, search, and templates. Also, explore how to use these custom solutions to create an effective intranet, document management system, and provisioning process.