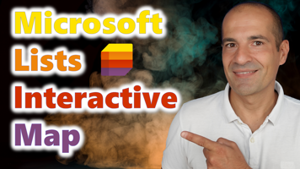 Learn how to take advantage of List View Column formatting in order to create an interactive map. Full source code is included on GitHub along with a video it you want to see how to build this in a SharePoint list.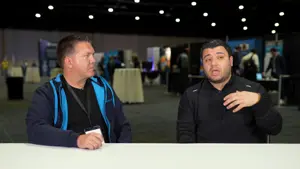 In this TekkiTalk, host Christian Buckley chats with guest Gokan Ozcifci, an M365 and Business Applications MVP, Microsoft Regional Director, and Owner of Neoxy Consultancy, about the latest news around Microsoft Syntex, and the fact that the underlying technology is SharePoint, which makes it easy to use. Christian and Gokan also talk about the process for customers to get started with Syntex, discussing licensing and whether to utilize pre-built templates or build your own models.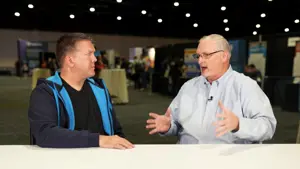 In this TekkiTalk, host Christian Buckley chats with guest Don Kirkham, a M365 Development and Microsoft Graph MVP, and Enterprise Architect with DMI, about his focus on the SharePoint Development experience, including working with the SharePoint Framework and how people new to SharePoint development can get started.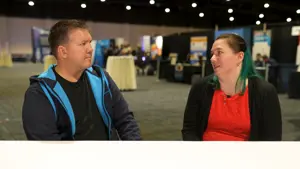 In this TekkiTalk, host Christian Buckley chats with Microsoft's Cathy Dew, Senior Product Manager at Microsoft, about her role on the OneDrive and SharePoint product team, and about the announcements around the new Branding Center. Cathy also talks about some of the new content creation experiences and highlights a couple of the things she is most excited about, including the simplified sharing experiences across the platform and the new Copilot capabilities.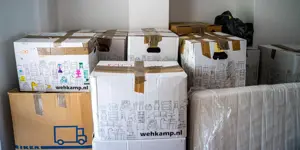 Microsoft provides the free and simple SharePoint Migration Tool (SPMT) to help you in the migration process from SharePoint sites to Microsoft 365. SPMT performs SharePoint-related migrations to SharePoint Online, OneDrive, and Teams. Also, the free SharePoint Migration Assessment Tool (SMAT) assesses your current deployment and identifies potential migration issues.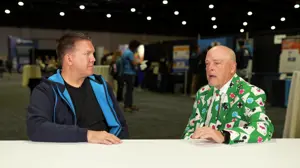 In this TekkiTalk, host Christian Buckley chats with guest Brian Alderman, CEO and Founder of MicroTechPoint, Microsoft Certified Trainer (MCT) and author, about the latest innovations in SharePoint administration, and about Brian's role as a content chair and board member of Tekkigurus. Christian and Brian also talk about the importance of keeping up to date with the latest releases and product changes, as well as the value of earning and maintaining different Microsoft certifications.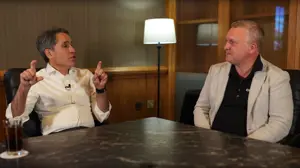 In this TekkiTalk, host Knut Relbe-Moe chats with guest Jeff Teper, President of Collaborative Apps and Platforms at Microsoft, also known as the "Father of SharePoint," about innovations in Microsoft with Copilot, the new SharePoint UX, Viva Amplify, Viva Engage, and the latest version of Microsoft Teams that is lighter and a lot faster than the old Teams client.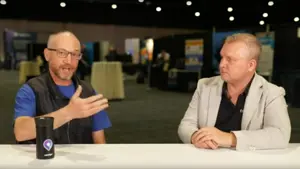 In this TekkiTalk, host Knut Relbe-Moe chats with Microsoft Senior Product Manager Mark Kashman about innovations in SharePoint, Microsoft Lists, and Native Forms, plus the difference between Native Forms and Microsoft Forms and the integration of Microsoft List into Microsoft Teams.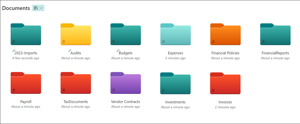 Did you know that Microsoft has rolled out a new feature called Colored Folders, available in both OneDrive and SharePoint Online? With Colored Folders, you can assign colors to specific folders, and simplify data categorization based on content. But there's more - have you ever considered automating the process with Power Automate?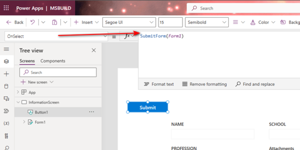 Implement deep linking for an in-app admin approval screen, to streamline the approval process in Power Apps. This makes it easier for administrators to access and approve requests and improves the user experience.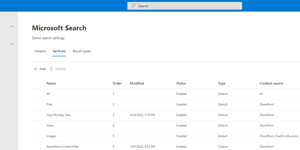 Custom verticals in Microsoft Search enhance search precision within an organization's environment. This article walks readers through the strategy, process, and potential pitfalls around using custom verticals in their own organizations and helps provide a roadmap for success.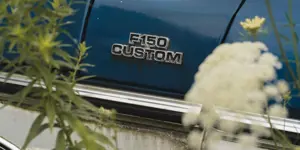 Learn how custom solutions can help businesses maximize the potential of SharePoint and Microsoft 365. Discover the customizations and enhancements that businesses can build, such as custom workflows, web parts, forms, branding, search, and templates. Also, explore how to use these custom solutions to create an effective intranet, document management system, and provisioning process.