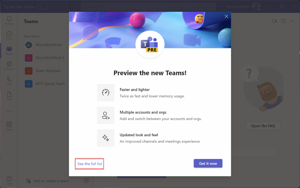 Microsoft announced the release preview of Microsoft Teams desktop app that includes enhancements that makes it faster, simpler, smarter, and even more flexible than the classic Teams desktop app. It is faster when installing and launching while consuming less resources. It is simpler by providing better notifications, organization, and customizations, and it provides better installation and update options, as well as now being integrated with Microsoft's AI technologies.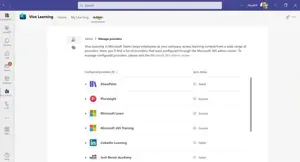 As a Viva Learning administrator in your organization, you can set up content providers such as LinkedIn Learning, Pluralsight, edX, Coursera and more. This video shows you where to configure the content providers in Viva Learning.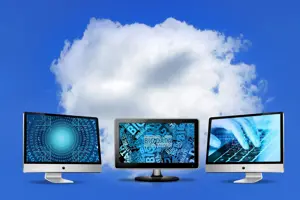 Microsoft has announced that SharePoint Server Subscription Edition is the last major release for on-premises, and that they will continue to provide security updates, hotfixes, and feature enhancements to it. This article guides you through the considerations necessary to plan and perform your upgrade to the SharePoint Server Subscription Edition.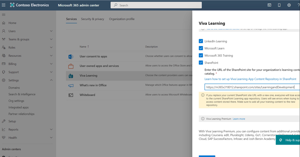 Viva Learning administrators can expose the pre-built content in their organization through Viva Learning portal. The content can be in the form of videos, documents and other artifacts. This video shows how to set it all up.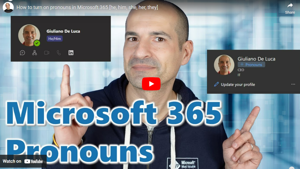 Pronouns are the words we use to replace someone's name in a sentence, such as "he," "she," or "they" in English. The ability to allow people in your organization to display their pronouns on the profile card is OFF by default for your tenant. If elected, after you have turned pronouns ON, it is optional for users to add pronouns to their profile. Pronouns will be shown next to the name in the top section of the profile card in Outlook on the web and Teams. Pronouns will be visible to everyone in your organization.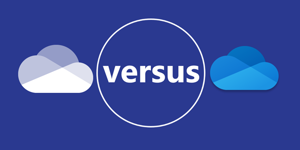 Compared to other cloud manufacturers like Box, Dropbox, etc., there is more to OneDrive than just cloud storage. Learn how to improve OneDrive installation, learn key differences between OneDrive - Personal and OneDrive for Business, and learn how to avoid some future difficulties. Plus, read tips for how to get past the 300,000 files limit.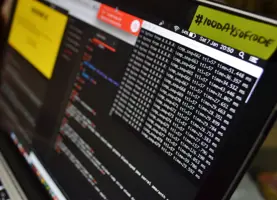 Microsoft has finally made SSL and TLS simpler and easier to manage with SharePoint Server Subscription Edition, providing a Central Administration settings panel as well as PowerShell cmdlets to manage certificates.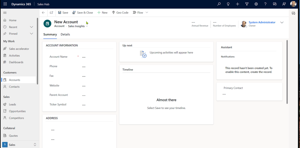 Account is one of the core tables in Dynamics 365 Sales. This video shows you a couple of different ways of creating an Account and what to watch out for.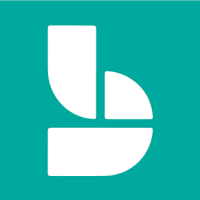 This article covers Microsoft Bookings, a great way to share and book your calendar internally and externally to your organization. Also, it is a great way for companies to advertise and get paid for their services.
Before deciding to upgrade from SharePoint Server 2013, it's necessary to understand the steps necessary. Often the upgrade to SharePoint Server 2016 is only an interim step on your way to SharePoint Server 2019 or SharePoint Server Subscription Edition. Learn about the planning considerations and the steps necessary to perform this upgrade to SharePoint 2016 on a single Windows Server as a short-term solution as you upgrade to SharePoint 2019 or the Subscription Edition.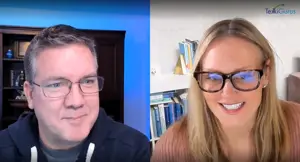 In this video, Laurie Pottmeyer, Senior Product Manager and Community Lead with Microsoft Teams engineering, shares some of her own insights and experiences on community-building, as well as some examples on how she plans to incorporate the new free version of Teams into her personal life.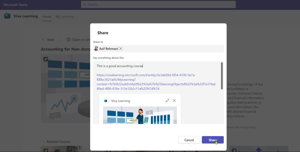 You can quickly and easily share a course with others in the company. There are several ways available to share a course and this video demonstrates all of those possible ways.