How does your company choose between IaaS, PaaS, and SaaS. Each platform has different use cases. Learn why you want to consider factors like functionality, cost, deployment ease, and general management.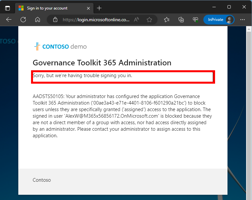 Azure Active Direcotry (Azure AD) provides benefits for managing applications such as single sign-on, application provisioning, security and conditional access, reporting and monitoring, business-to-business and business-to-consumer collaboration, and more. For organizations, restricting access to an Azure AD application as an administrator is key for increased security, compliance, adherence to the principle of least privilege, and application performance.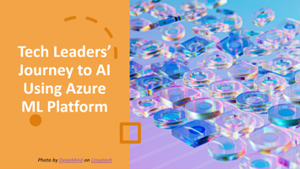 In this series, "Tech Leaders' Journey to AI Using Azure Machine Learning Platform," I have 15 articles on concepts ranging from MLOps to a step-by-step approach for model development and deployment. This third article describes Azure Machine Learning compute options, why you need compute, and how to create compute in Azure Machine Learning. The list of other articles in the series appears at the end of this article and, as the series is published, the articles will have links to each other.
Learn how to build and deploy web applications using Azure DevOps as a Continuous Integration and Continuous Delivery (CICD) service. We cover some concepts about building and deploying with Azure DevOps, then build and deploy an ASP.NET core application using pipelines to an Azure web app.
Microsoft Azure offers built-in high availability for Platform as a Service (PaaS) offerings, but Infrastructure as a Service (IaaS) requires manual configuration. Without high availability, service downtime can result in lost revenue. Stateless applications require a scale-out solution with load balancers, while stateful applications like database servers need HA solutions like Always On availability groups. Consider resource configuration options like availability zones or availability sets to ensure redundancy and minimize failures. High availability is crucial for optimal performance and should be carefully planned and implemented.

Some users store credentials including the password for a specific service account inside a PowerShell script in real-world production. This poses a highly vulnerable issue where an attacker can simply grab the credentials and use them. In this video, I discuss how we can use a privileged credential in your PowerShell script in a more secure way using a certificate and Azure Key Vault.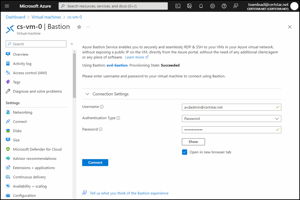 Optimizing Azure Virtual Desktop (AVD) Session Host images is crucial for many reasons. It aligns with the Microsoft Azure Well-Architected Framework's pillars. The process involves using the Virtual Desktop Optimization Tool (VDOT), implementing roaming user profiles with FSLogix, application layering with FSLogix Application Masking, and deploying golden images to the Azure Compute Gallery. Regular evaluations and updates are necessary for maintaining optimal AVD performance.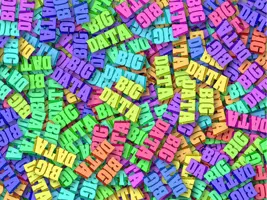 Explore the process of choosing the ideal big data analytics platform in Microsoft Azure! In this article we focus on key services such as Azure Virtual Machines, Azure HDInsight, Azure Databricks, and Azure Synapse. Learn how these platforms leverage advanced analytics techniques, including machine learning (ML) and artificial intelligence (AI), to help organizations make informed decisions, predict trends, and optimize processes. Discover the benefits and challenges of each solution and find the best fit for your organization's data storage, processing capabilities, integration, and ease-of-use requirements.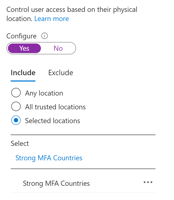 In the article 5 Great Reasons to Use Azure Condition Access for Azure Active Directory we will examine several of the most popular features for Azure Active Directory Conditional Access which drive companies to use Conditional Access to help secure their environments using multifactor authentication and Fido security keys.