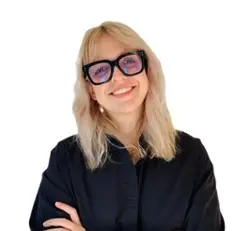 Ana Inés Urrutia de Souza (https://www.anainesurrutia.com/) is a Microsoft Most Valuable Professional (MVP) with a reputation as a worldwide reference in Dynamics 365 Human Resources, Employee Experience, and Power Platform. She is a recognized leader in the field of human resources and has a wealth of experience and knowledge to share.
With her deep understanding of Microsoft technologies, Ana has become an expert in the implementation and use of Dynamics 365 and Power Platform for Human Resources. She is a sought-after speaker at conferences and events and frequently provides training and guidance to other professionals in the field.
In addition to her technical expertise, Ana is also a mentor and community leader. She is passionate about sharing her knowledge and experience to help others succeed and is committed to fostering a supportive and inclusive community in the HR and technology sectors.
With her combination of technical acumen and leadership skills, Ana has established herself as a true authority in the field of Human Resources and Dynamics 365 and continues to push the boundaries of what is possible within this field.
---
Published by Ana Inés Urrutia de Souza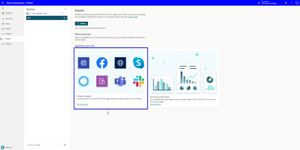 In this article readers will learn how to use Power Platform components (Power Automate and Power Virtual Agents) and Microsoft Teams to create a sentiment analysis solution for employee feedback. Gain valuable insights and improve business outcomes. This article covers data collection, processing, sentiment analysis and visualization.